Eric and Abby Carney
"Live your life as an Adventure!"
Our Australia Farm, Avocado Ridge; Childers, Qld
Jim and Lois Carney
family Tree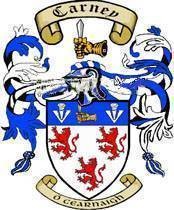 Welcome to Avocado Ridge and the Carney Family
Who are we?
Eric and Abby Carney along with Jim and Lois Carney operate seven orchard farms in Queensland, growing primarily avocados with some Macadamias. Our home farm is Avocado Ridge established in 2004 in Childers. We currently have 69,000 fruit trees. Our roots go back to when Jim and Lois Carney started growing avocados in Western Australia in 1984, and who are still active in the business. Our nearby packing shed is SuperPak in Childers, and packs for 16 other fruit growers. Recently, Avocado Ridge joined forces with Costa Group, who has invested into Avocado Ridge operations. Who is Costa? Costa has been a major force in agriculture for many decades, and are the largest grower of Citrus, Mushrooms, and Blueberries in Australia, and also grow other crops such as tomatoes, bananas and more across dozens of farms. Avocados are a large component of their business, but they wanted direct farm supply as they have in the other segments to complement their other pillars. This acquisition provides Costa with vertical integration for their business model. For more information see http://costagroup.com.au/ web page. Starting work here? Click here for Avocado Pickers Guide training video.
Some of our Orchard Locations and Names


AVOCADO RIDGE
Eric and Abby Carney
35 Morrisons Road
Childers, Queensland 4660

Teleph: 0403 917 769

email: eric*at*avocadoridge.com
(substitute *at* with @ symbol) Robot spam prevention
CURRENT NOTICES: Employment is now full, all positions filled. No jobs until March 2017. AvoRidge Pty Ltd
LINK: Where is the best place to pack? SuperPak - Come and join the SuperPak Grower Network
ABN: 78 601 208 888