Jim and Lois Carney

"Live your life as an Adventure!"
Our Australia Farm, Avocado Ridge; Childers, Qld

Aerial view several years ago before expansions into dam area, etc.
Our family Tree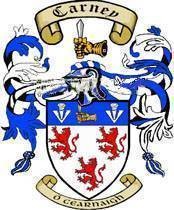 Welcome to Avocado Ridge and the Carney Family
Who are we at carney.farm?
Jim and Lois Carney... Started growing avocados in Western Australia in 1984. We have six orchard farms in Queensland, growing primarily avocados. Our home farm is now Avocado Ridge established in 2004 in Childers. We currently have 35,000 avocado trees and over the next eight months that will grow to 60,000 avocado trees and 10,000 macadamia trees. Our nearby packing shed is SuperPak in Childers, is operated with son Eric and packs for 16 other fruit growers. We also operate Prime Orchards agribusiness services providing long haul road transport, consultation, management, picking and other services. Click here for Avocado Pickers Guide training video.

AVOCADO RIDGE
Jim and Lois Carney
35 Morrisons Road
Childers, Queensland 4660


Teleph: 07 4126-1174


email: jim at avocadoridge.com *
(substitute at with @ - no spaces) *Spam prevention

CURRENT NOTICES: Employment is now full, all positions filled. Only accepting backup list positions for experienced cherry picker operators.
LINK: Where is the best place to pack? SuperPak - Come and join the SuperPak Grower Network

ABN 78 601 208 888
AvoRidge Pty Ltd